Lean Agile Center of Excellence (LACE) Services
Transformation Audit & Advisory
We know SAFe transformations and can provide you with an in-depth insight into your transformation's strengths and potential, how it measures up, and how you can take it to the next level.
Coaching & Mentoring
Sometimes it takes a fresh perspective. Our experienced coaches and mentors provide guidance and support to key players across the entire agile organization to work on their individual or group challenges.
Up- & Reskilling
Applying agile concepts to the world of HR is as fascinating as it is challenging. Participate in one of our interactive, facilitator-led certification courses specifically designed to provide the latest thinking and practical advice for HR initiatives in a SAFe context.
People Runway
We have the distinctive knowledge, tools, and expertise to help agile organizations design and implement a People Runway to address People Debt and generate transformation and business results.
From SAFe to Business Agility
Is your agile transformation well on the way, and you want to take the next step towards Business Agility? We can equip you with the techniques and insights needed to take your organization to the next level.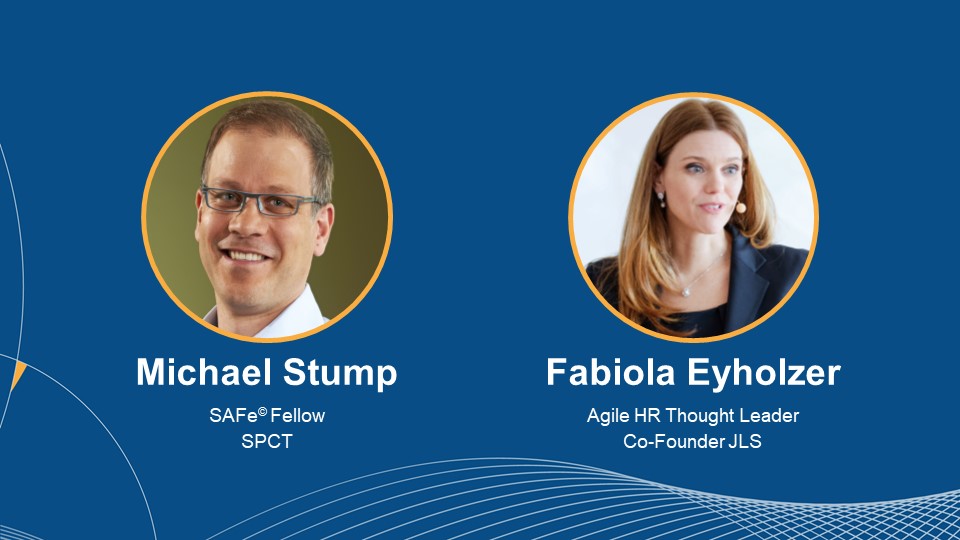 Elevate Your Game
HR and Business Agility is not just our business, it is our passion. We are ready to co-create and accelerate your agile journey