We are in the middle of reinventing HR and the stakes could not be higher. However, HR is finding its footing as driver of adaptive organizations fit to compete in the new decade. Here is a guide to the most likely trends to affect HR in 2020.
As we head into a new decade, the transformative change for HR is only going to accelerate, putting ever more pressure on HR to continue its transition. It is increasingly obvious: HR needs to be ready to step up to the plate and not only change our people and HR approach, but also lead, drive, and sustain change as the new norm.
With 2020 upon us, we ask ourselves: How will we get in front of all the different and sometime overwhelming challenges? How will we turn them into opportunities? Will this be the decade of HR? Will we be able to determine our own fate?
Here are the most likely trends to affect Human Resources in 2020.
(Click here to view our previous trends.)
Scaling Efficiency Gives Way to Scaling Learning: Companies are set up to be well oiled efficient machines. Obviously, there is nothing wrong with having every "resource" optimally allocated to serve each individual or entity in the best way while minimizing waste. However, it does pose a significant challenge: While we want efficiency, we also want outside-the-box thinking, resourcefulness, and experimentation to stay innovative and competitive. But where do we allow for any of it along our highly prescriptive processes? In other words, efficiency and experimentation are somewhat mutually exclusive, because when any small deviation from the plan is strongly discouraged and failure is frowned upon, we cannot get much learning, let alone innovation, in. It requires a step back from a rigorous focus on scaled efficiency to a more comprehensive view on the need to maximize learning as the foundation for creativity, adaptability, and agility; and in extension of success.


Psychological Safety More Important Than Ever: Psychological safety is the belief that one will not be punished or humiliated for speaking up with ideas, questions, concerns or mistakes. Amy Edmonson's work identifies psychological safety as one of the most important aspects of superior team performance: "The notion that a person can speak up without retribution, that their ideas are heard and that employees are empowered to take meaningful action is directly correlated to positive business outcomes such as speed-to-market, quality and customer satisfaction. And while leaders must take responsibility for explaining, encouraging and demonstrating the behaviors they expect from their team, the responsibility is not theirs alone." HR must help create an environment and culture that allows for psychological safety to take hold and candid feedback, curiosity, and admitting mistakes can happen. Because when both psychological safety and accountability are high, we can create a zone of collaboration and learning for high-performance outcomes.


HR Owns Business Agility: In this period of transformative change, only responsive organizations are going to survive. And institutions across all industries have embarked on an Agile journey either in parts or across the whole organization. As the Agile movement grows, ever more HR folks embrace Lean | Agile values, principles, and practices across HR departments (Agile4HR) as well as HR functions (HR4Agile). As the pace of the transformation is accelerating, it begs the question, who will take ownership of Business Agility? Who will ensure the success of the transformation journey towards enterprise wide agility by leading, driving, and sustaining the organizational and cultural change that creates business results? In other words: The Business Agility lead is up for grabs – and HR should not hesitate to take its chance. But it means stepping up to the plate fast, because if you don't, someone else will.


Bracing for (Growth) Recession at All Fronts: The threat of a recession in 2020 has hovered like a dark cloud most of this year. While the cloud still lingers, it has become less ominous. The US is expected to avoid a recession in 2020, but the global outlook is "precarious". And even though economic growth may not be low enough to be a technical recession; with growth being slow and below potential, it may still feel or behave like a recession, nonetheless. To make businesses "recession-proof", HR will be asked to do its part. This will include shaping an engaging and inspiring work environment and investing in meaningful employee experiences. All in an effort to accelerate performance and value delivery, improve and leverage innovation power, create an adaptive and responsive workforce and leverage the potential of individuals and teams. These efforts will not only have a positively impact on employees but also improve returns on investment and make the organization more resilient.


Redesign for Accelerating Team Performance: After ditching employee appraisals in an attempt to improve performance in a way that resonates with employees, businesses are still struggling to rethink their performance management approach for a fast-paced, highly connected agile world. While some have gone with an upgrade to the known model, others have continued to experiment and bring their performance management to the next level by transforming their views far beyond changing forms and processes. Their focus is shifting away from managing to accelerating performance by setting teams up for success. This includes anything from creating a dialogue- and feedback-rich environment that focuses on learning and continuous and relentless and improvement to building on the strength of individuals and harnessing the power of a collaborative team. Furthermore, data is not used to assess (and penalize) teams, but to help them continuously and relentlessly improve and deliver high customer value.


HR Tasked with Humanizing Work: Exponential advances in technology and automation are continuing to change the way we work at staggering speed. One of the changes affects repetitive and routine jobs, that have been taken over by machines; even including ones we previously imaged to be "safe" from AI. This obviously alters the job landscape and puts pressure on re- and upskilling. However, there is another, very intriguing, side to it. When technology takes care of repetitive (and often monotonous) tasks and completes them with higher speed and accuracy than humans ever could, it allows us to focus on work that needs our individual and human touch. Work, that requires curiosity, creativity, imagination, emotional intelligence, social intelligence. It is a unique opportunity to rethink work on a fundamental level and nurture and expand the kind of work, we humans are uniquely qualified to perform. Technology acts as catalyst to humanize work.


Bringing Employee Value Proposition (EVP) to Life: The Employee Value Proposition (EVP) is a set of values an employer offers its employees in return for the value they bring to the organization. It is a statement that answers the 'why' someone should become your employee. It should convince a potential employee, that your offering is of more value than those from your competition. In other words: It is a promise to your employees. One that is the base for your employer brand. Traditionally the focus was on compensation, work-life balance, stability, location, and respect. This has changed. While financial stability is still of importance, today, it is more about purpose and meaningful work, sense of belonging and connection, continuous learning and growth, and the overall experience. It is about realigning your EVP to the new talent contract on the one hand, and the new realities of work on the other. But even more importantly, it is about filling it with life and keeping your promise to your employees.


AI Levels Playing Field for Diversity & Inclusion: Creating an inclusive workplace with a diverse workforce brings many critical benefits to organizations such as increased access to desired skills, improved organizational reputation, more creativity and innovation, and enhanced employee and customer experiences. HR has long strived for (more) diversity and inclusion (D&I); often with varying success. Enter Artificial intelligence (AI). Unlike human beings, machines do not have inherent biases that inhibit D&I. Ever more AI solutions are carefully being developed and deployed to detect and remove biases, particularly those unconscious ones that are unintentional and hard to uncover. While AI is providing equal opportunities, it is also important to build a workplace culture of transparency, communication, and collaboration. After all, hitting a diversity number or quota only adds meaning if employees are truly valued and empowered.


Harnessing the Power of Predictive Analytics: HR has always collected and analyzed data; and with the ongoing technological advances we have become swamped with data. But HR still lags behind the rest of the organization when it comes to harnessing data. Despite efforts to improve data quality and streamline data tracking and analysis, the processes behind it are still too slow, bureaucratic, and infrequent. And even though more sophisticated analysis is possible, the focus is mostly on descriptive analytics in form of metrics, benchmarks, and surveys. And while this type of data is of value, HR must also invest in predictive analytics to gain deeper insights. It is a way to encompass a variety of statistical techniques, predictive modelling, and machine learning to anticipate future outcomes and improve evidence-based decision making on the biggest HR challenges.


HR Hits the Books Again: Work today is fundamentally different to even a few years ago. We are at the cusp of the augmented era, when creativity, adaptability, and agility are key to success. However, when we look closely at the way we view employees and interact with them, it becomes clear, that our mental models are still stuck somewhere between the industrial and information age. In other words, we're still approaching HR and leadership with the same mindset we applied way back, when work was highly prescriptive and routine; and outside-the-box thinking went against efficiency and optimization and was, hence, discouraged. Something that is not as easy as it may sound. After all, it is far more complex than digitalizing HR processes and forms. To master the new world of work, we must first make sense of it. This means exploring it and learning to speak its language. To do so, HR is hitting the books again.


All of these trends will likely have an impact on HR in this and future years. HR leaders should be thinking through the different trends and the impact they will claim on their organization as well as their profession.
Are you ready to embrace the 2020 challenges? We'd love to hear from you. Click here to reach out for comments or questions.
Interested in a Keynote Speech about the Top 10 HR Trends 2020 in your company? – Get details here
Related:

View & download our infographic on the Top 10 HR Trends 2020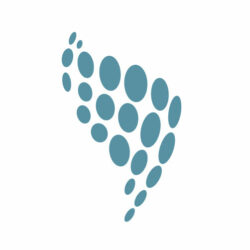 About JLS - Agile HR Transformation Consulting
JLS is a woman-owned, global transformation consultancy with a passion for building more robust, responsive, and innovative businesses through Agile HR.